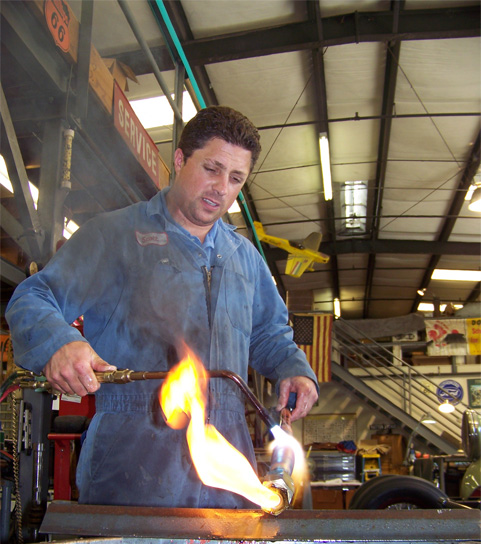 a restoration shop like no other
Henningsen Machine Shop was founded in 1996 by Scott Henningsen to offer services of antique automobile repair. Specializing in machine shop capabilities at first, the name Machine shop was given. After years of development and organization, Henningsen Machine Shop is now a full service shop offering every aspect of Antique Car Restoration.
Henningsen Machine Shop has a full machine shop with capabilities of engine rebuilding, including babbitting, full chassis rebuilding, and parts manufacturing. In addition, Henningsen Machine Shop has a full upholstery shop which has capabilities from tufted leather upholstery to plush cloth closed car upholstery. Also, convertible tops are a specialty. Lastly, Henningsen Machine Shop has a full paint shop that provides show winning paint finishes. Metal straightening, rebuilding of wood bodies and sheet metal fabrication are other aspects of the paint shop. Together, these three divisions work to provide an excellent finished product. Henningsen Machine Shop offers everything from full show winning restorations to minor repairs and tune ups.